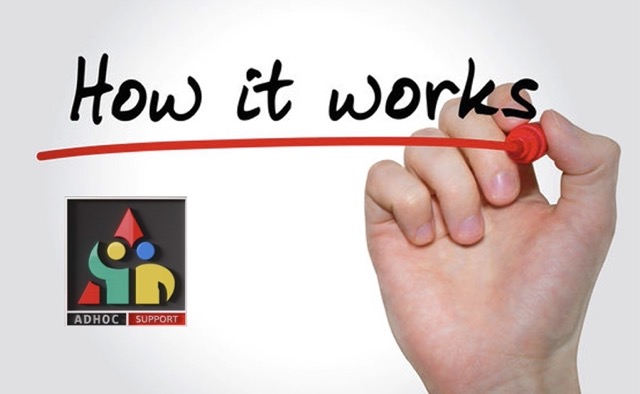 Adhoc.Support: A Platform for Consumer Complaints
The Power and Benefits of Collective Complaint Handling
Joining the Adhoc.Support Advocacy Community
How is Adhoc.Support different from individual complaint handling?
Adhoc.Support: A Platform for Consumer Complaints
Adhoc.Support is a one-of-a-kind international consumer advocacy community designed to help consumers resolve their complaints effectively through the power of collective action. Our community offers a unique platform for individuals to voice their concerns about faulty products or services, allowing members to join forces in solving common problems.
Are you tired of wondering whether your purchases will bring you joy or headaches? Do you struggle with making complaints about defective products? You're not alone. Many consumers face these same issues. Whether it's broken furniture or a defective smartwatch, it's frustrating when sellers refuse to take responsibility. By joining a community of like-minded individuals, we can discuss our complaints and solutions, and even take collective action. Don't let the fear of a tedious process keep you from asserting your right to a good quality product. Join us and take control of your consumer experience.
The Power and Benefits of Collective Complaint Handling
Adhoc.Support provides collective power to tackle complaints by working together with others who have experience in complaint handling. The community's growing record of solving problems through members' complaints can provide insight into the good and bad aspects of products, services, and service providers. The community offers a faster and more effective way to tackle complaints, especially in the case of a mass complaint.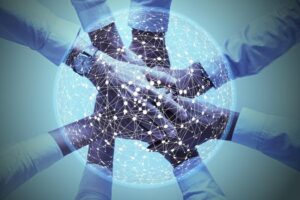 By joining the Adhoc.Support advocacy community, you gain access to several benefits that make our platform stand out:
Efficient mass complaint handling: The power of the community can be immediately apparent when there are several similar complaints against the same product or service. The power of a community means that complaints can be handled effectively and justice is more likely to be achieved.
Collective power of community members: Together, Adhoc.Support community members form a strong advocacy group that can effectively represent and protect the consumers' interests.
Data processing system for better complaint organization: Complaints submitted to the system are organised by a data processing system that helps to categorise complaints by specific topics. This allows the community to handle complaints in a more efficient and targeted way.
International resource and representation: The Adhoc.Support community operates as an international resource with members from all over the world. This can be a major advantage when dealing with mass complaints, as it means greater credibility and resources to represent complaints.
Privacy: Members of the Adhoc.Support community are aware that filing a complaint is a big responsibility and should only be done with accurate and truthful information. Adhoc.Support's system operates in compliance with data protection rules and handles members' data securely.
Opt-out: If you decide to leave the community at any time, your data will be deleted from the system in accordance with the Privacy Policy and Terms of Use.
The Adhoc.Support advocacy community uses collective power to effectively tackle mass complaints. Members can find help, share experiences, and get useful information about products and services. By trusting and working with the community, Adhoc.Support can convince manufacturers to find a solution. Members can also recommend the community's work and check possible shortcomings before making major purchases. Joining the community allows members to fight for their interests across borders.
Joining the Adhoc.Support Advocacy Community
To join the Adhoc.Support community, all you need to do is pay a one-off registration fee of £12, which includes fair use until 30 September 2023, with the possibility to file 10 complaints per month. The registration fee that you pay will cover the running costs of the community's technical infrastructure to handle consumer complaints efficiently. The fair use conditions may change as they increase: if this changes, we will inform you by email and publicly on our website.
Fair use allows you to make a meaningful complaint and, in the meantime, others may take advantage of this opportunity to complain about a similar product or service. In this way, we give everyone the opportunity to voice their interests and enlist the support of the community, while increasing the number of complaints and creating space for community advocacy.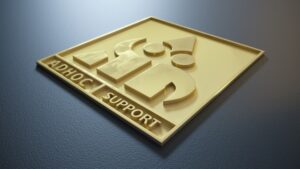 We will keep our community members informed of any changes to the registration process, as well as developments and new opportunities for the community. This way you can stay up to date and in the know about the latest developments. Join us and experience the power of the community to advocate for your interests! Adhoc.Support is a platform where the voice of consumers really matters and contributes effectively to quality complaints.
How is Adhoc.Support different from individual complaint handling?
Complaints submitted can be recorded in our system if the information contained in the complaint is true and the person submitting it is aware of their criminal liability. After the aggregation of several similar complaints, complainants, products, and services: the power of the community can be immediately apparent and the mass nature of whatever company or product is involved cannot be left unacknowledged. No one can ignore the complainants of our community when mass nature is revealed. Our data processing system sorts complaints as they are filed, and where appropriate, system administrators sort them into thematic categories.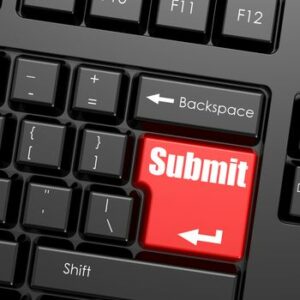 To submit a complaint as a community member, follow these steps:
To submit a complaint, you should first log in to your Adhoc.Support community account
After logging in, choose the "Submit a Complaint" option to start the complaint submission process.
It's essential to check that the personal information provided during registration is correct before proceeding.
Select the appropriate category for your complaint from the provided options and enter the details of your complaint, ensuring you provide all relevant information to support your claim, such as:

Company or service provider details
A description of your complaint
Upload supporting documents or evidence

Once you have completed the complaint submission form, you should review the complaint and electronically sign the submitted complaint.
After submission, Adhoc.Support will send a confirmation email to acknowledge receipt of the complaint.
Adhoc.Support offers a collective approach to handling complaints by merging similar complaints and utilising IT analytical innovations to systematise and improve complaint management. The community's strength lies in its international resource and credible complaint data, which can be used to defend consumer rights and achieve amicable settlements or litigation. Joining the community means becoming part of a powerful asset in dealing with quality complaints. Bring family and friends to strengthen the voice of the customer.
Join the Adhoc.Support community today and experience the power of collective action in addressing consumer complaints. Together, we can make a difference in handling quality complaints and protecting consumer rights.
---
Frequently Asked Questions
What is Adhoc.Support?
Adhoc.Support is a consumer advocacy community that aims to help members resolve quality complaints and issues effectively through the power of collective action.
How is Adhoc.Support different from individual complaint handling services?
Unlike individual complaint services, Adhoc.Support collects and organises similar complaints so that the mass nature of some problems becomes evident and easily understandable.
How do I join Adhoc.Support?
To join the community, all you need to do is pay a one-off registration fee of £12, which includes fair use until 30 September 2023, with the possibility to file 10 complaints per month.
Can I leave the Adhoc.Support community if I want to?
Yes, you can leave the community at any time, and upon request, your data will be deleted from the system subject to the terms of the Privacy Policy and Terms and Conditions.
---
When you support our work, you are not only securing your own future but that of your family as well! The Adhoc.Support community provides such protection for consumers that even parents won't worry about their future! But don't just support advocacy for your family, do it for the whole world and be part of a community that aims to win justice!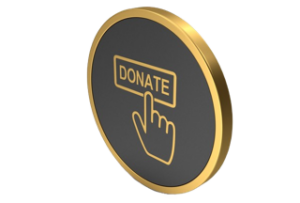 Support our work to secure your own and your family's future! The Adhoc.Support advocacy community defends consumers' rights and offers assistance in handling complaints. By supporting us, you can become a part of a community that values collective interests and actively participates in advocacy.
---
Looking for more ways to make your voice heard? Visit ComplainTogether.com and join the global movement of consumers uniting against unethical practices by businesses and service providers. Together, we can drive positive change and create a more equitable marketplace for everyone.